12. 28. 2015. 17:08
Young Hungarians in the Yugoslav war. A mysterious bridge in the City Park of Budapest. Japan after Fukushima. A woman who murdered her husband. Self-destructive young people in Budapest. An orphan searching for his roots. Maxim Gorky's last years narrated by his nurse and last lover – and more. Hungarian fiction, 2015.
Attila Bartis: The End
(A vége, Magvető)
"The story of a photographer who... No: the story of a man who... No: the story of a love affair which... or of several love affairs which... Or the story of a country which... Never mind. This novel gives the reader everything a novel can give: truth, honesty, atmosphere, and a story. Plus something else that Attila Bartis's fans know very well: an amazing swirl of emotions that overwhelms you and doesn't let you go. Whether the reader considers András Szabad a maniac or falls in love with him madly, they will certainly feel that life is only worth living like he is, at such a high temperature. He is certainly the kind of character we call a main hero. One must go with him all the way." (István Kemény)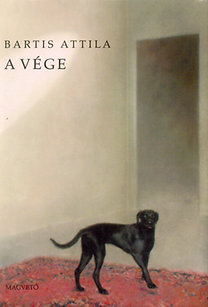 Zoltán Danyi: The One Who Clears Away the Carcasses
(A dögeltakarító, Magvető)
A novel about the generation of Hungarians in Vojvodina, Serbia who lived through the Yugoslav war. A grotesque and unsettling story about how human existence can – and how it cannot – be free of circumstances.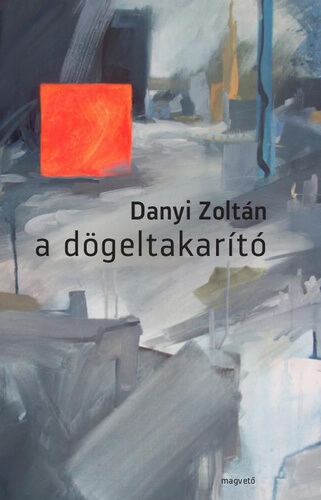 László Garaczi: Wünsch Bridge
(Wünsch híd, Magvető)
There is a mysterious bridge in the City Park of Budapest, between Heroes' Square and the lake where the underground used to run but where there are no rails any more, with only the bridge preserving their memory. This is where Garaczi's new book, part of the 'Lemur series' (As If You Were Alive and The Splendid Bus Ride, published in English in one single volume entitled Lemur, Who Are You?), takes place. The narrator takes stock of past events and objects in a voice which is naïve and mature at the same time.
Katalin Ferber: Japan Betrayed. The Road to Fukushima
(Az elárult Japán. Út Fukusimáig, Kalligram)

The author is an economist who lived in Japan for more than 20 years. Through her own life story, she describes the difficult process of trying to assimilate in Japanese society. After the tragedy of Fukushima, she and her husband, a Japanese scientist, arrived at the painful decision to leave the country which betrayed its own people.
Noémi Kiss: Thin Angels
(Sovány angyalok, Magvető)
How does a woman arrive at the point of killing her husband? Why does she want a child at all costs? And why does society stigmatize her if she doesn't manage to have one? Noémi Kiss's novel breaks the silence around many social taboos, including domestic violence, infertility, sexual dependence and emigration.
László Potozky: Sharp
(Éles, Magvető)
The narrator of Sharp, a student of psychology in present-day Hungary, gives a harsh account of the claustrophobic and self-destructive world of his peers. It is hard to sympathize with Potozky's characters but it is just as hard to judge them.
Gábor Schein: Swede
(Svéd, Kalligram)
Ervin, a boy who was orphaned and taken to Stockholm, continues the search that his stepfather began, to find his mother and his past. But the past is just as impossible to explore as the memory of the mother is unbearable to live with.
György Spiró: Diavolina
(Magvető)
Spiró's new novel proves that Maxim Gorky was a much more intriguing person than we would believe on the basis of our high-school studies. Diavolina is about the last years of the writer as narrated by his nurse and last lover, Olimpiada Dmitriyevna Tchertkova.
Edina Szvoren: The Best Headsman in the Land
(Az ország legjobb hóhéra, Magvető)
Born in 1974, Edina Szvoren is winner of the European Union Prize for Literature, 2015. Reading her latest stories, the reader is overcome simultaneously by dread, sympathy, and surprise. Though we may not be able to get on the right wavelength with our parents, children, and partners, we still manage somehow to get on in the world. We are foreigners in our own stories, yet we have to settle for living in them.
Tags: Zoltán Danyi, Gábor Schein, György Spiró, Edina Szvoren, László Potozky, Katalin Ferber, László Garaczi, Noémi Kiss