09. 11. 2018. 09:30
After the boom of releases during June's Book Week from Hungarian writers, young and old, here are new autumn releases by household names in Hungarian literature.
László Krasznahorkai – Aprómunka egy palotaért (A Novel)
The protagonist and narrator of Krasznahorkai's latest novel is a New York librarian named Herman Melvill. The missing letter 'e' doesn't stop vultures from continuously pestering him as Melville's descendent, when he is merely an embittered namesake of the Moby Dick author. Nor does it help that he used to work as a customs officer, similar to the renowned predecessor, and he lives in the same area of Manhattan as the illustrious novelist. As he's understandably forced to learn more and more about the great Melville, and consequently other geniuses of the time unfamiliar to him, in a feverish monologue he shares his thoughts with us about the metropolis, art and about what he would consider to be a true library, one where the books are illegible and the building is never open: "the ideal library, I don't know, has 53 million books, and stands there like a treasure no one can touch, because it preserves its own worth by always being able to hold true to its worth, in other words, it's never available so as to always stay fully available." The novel's motto is "reality is not an obstacle." And it isn't either; Krasznahorkai's potent towering sentences are like the skyscrapers built on the Manhattan-island rock: they seem to exist only to conquer the impossible.
Buy it here.
Miklós Radnóti – Napló (Diaries)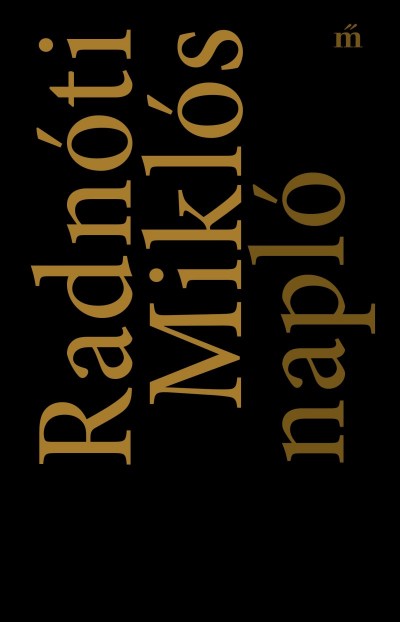 The life story of Miklós Radnóti, one of the most influential and tragically fated poets of twentieth century Hungarian literature, can be most authentically reconstructed through his diaries. Although the diaries were already published in 1989 by Magvető, this latest text is more accurate than ever before and contains new notes from the greatest scholar of his oeuvre, Győző Ferencz, that bear further findings about the great poet and his work.
Buy it here.
Péter Nádas – Minotaurus (Collected Short Stories)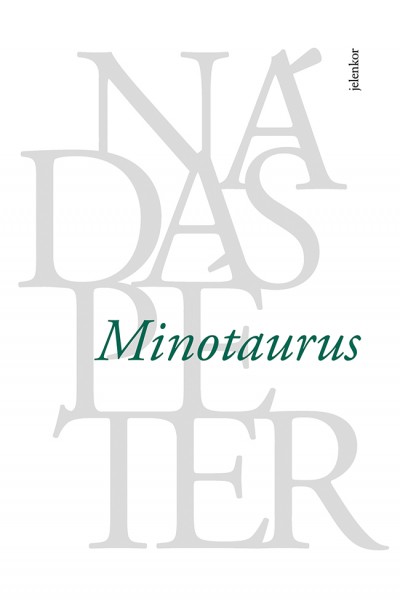 The author hadn't yet turned twenty years old when he wrote his short story A Biblia, published a few years later in the journal Új Írás, and which concreted Péter Nádas's position in the forefront of young Hungarian prose. Regardless that his implacable discernment and outspokenness made him a troublesome individual in the eyes of those in power, due to the quality of his now frequently published short stories it had become impossible for him to remain silent or to be silenced. This newly published volume containing all of the short stories of his life work now includes three more writings: Hazug csaló originally from the volume entitled Talált cetli, and two treatments previously published in the earlier volume Vonulás.
Buy it here.
György Konrád - Öreg erdő (Short essays and diary entries)
In György Konrád's new book distant memories and recent impressions come together, bringing about a new epic form, a novel series consisting of one-page studies. These autumnal pages might be regarded as the author's own version of János Arany's az Őszikék: his reveries and meditations are melodies, each playing to their own rhythm. Öreg erdő is a collection of essay passages and diary entries. A trek through an epic forest.
(Magvető, tbc)
György Petri - Összegyűjtött versek (Collected poems)
Magvető will be releasing György Petri's Collected poems in the publisher's classic poetry series. The volume was edited by Szabolcs Várady and includes newly found works, and will therefore be the largest collection of Petri's poems to be published to this date.
(Magvető, tbc)
György Dragoman - Rendszerújra (Selected short stories)
Systems, regimes and breaking points are bound together into one volume in this selected short stories of György Dragomán's fifteen years of work. A series of systems, hypothetical and seemingly real; open, closed, political, natural and technical. The breaking points present an opportunity to break free. Dragomán is a passionate storyteller, he moves every piece, from the king to the pawn, like a chess-master: Rendszerújra displays strength and discloses fantasies, throws stinging blows, and reveals shocking twists.
(Magvető, October)
Order it here.
Anna Szabó T. - Ár (Poetry)
Anna Szabó T.'s new collection of poetry blends photographic and dreamlike images; a pulsating rhythm counterpoints the angular lines, and humour and playfulness relieve the pain. This is the book of connections; searching for the links between the visible and the invisible worlds, in the rhythm of feverish passion and suffering Szabó reveals how we cling to our own traps, how desperately we depend on our own beliefs and how closely we are bound to language.